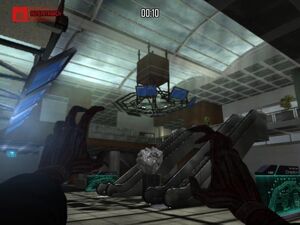 Conncections is a map for the multiplayer Mode Soul King in F.E.A.R. 3.
F.E.A.R. 3Edit
Connections takes place inside an airport terminal. The terminal is rather big with main lobby, waiting rooms and one big storage. This terminal probably is part of the Port Authority Airport. There are also several great bidding places.
Ad blocker interference detected!
Wikia is a free-to-use site that makes money from advertising. We have a modified experience for viewers using ad blockers

Wikia is not accessible if you've made further modifications. Remove the custom ad blocker rule(s) and the page will load as expected.